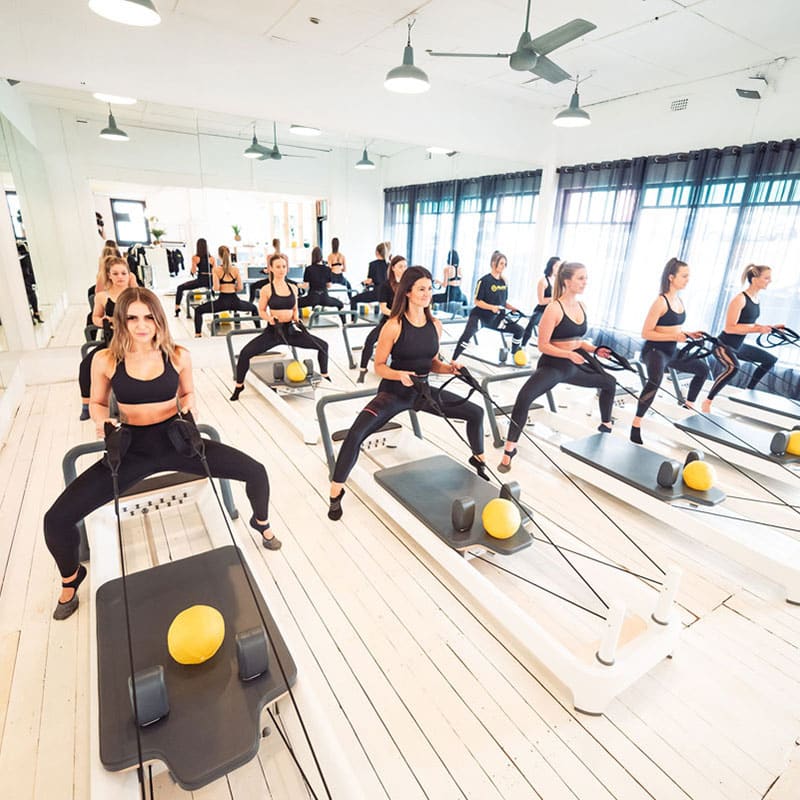 We endeavour to deliver a service that is honest and rewarding while bringing the community together.
Our team will ensure our clients receive the full benefits of each class by adding in a variety of functional movements, whilst also driving a strong cardio component, making the session fun and rewarding. We open our doors to everybody and have a range of classes that are tailored to beginners, all the way up to the more experienced practitioner.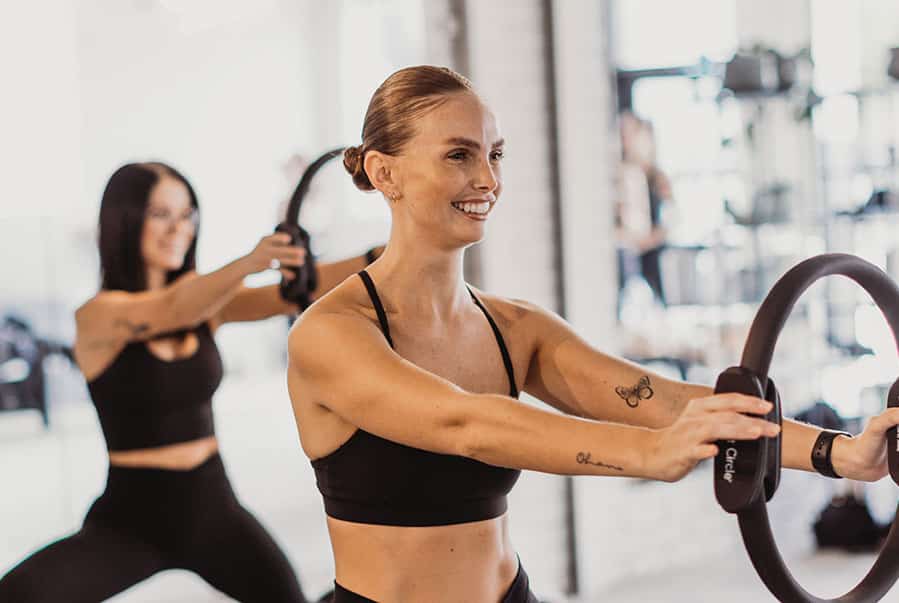 Stronger Focus for our Teams
Pilates has been a strong focus for our team over the years, as a variety of exercises can be taught on the reformer to help promote length, strength, flexibility, and balance.
We have state-of-the-art Allegro 2 Pilates reformers, which move traditional floor-based Pilates onto a machine, creating opportunities for whole body dynamic strength, flexibility, and cardio exercises.
We also offer Hot Pilates – a dynamic class that is a challenging full-body workout in a heated room. The session includes traditional mat pilates combined with elements of cardio (interval training).
Hot Pilates strengthens muscles and burns fat while incorporating balance, strength and flexibility. We also offer vinyasa and yin yoga classes.